Messages
After the app has been started, tap on the list entry of a push server account to view all received messages (the app can also be started or moved into the foreground by tapping on a notification in the info bar):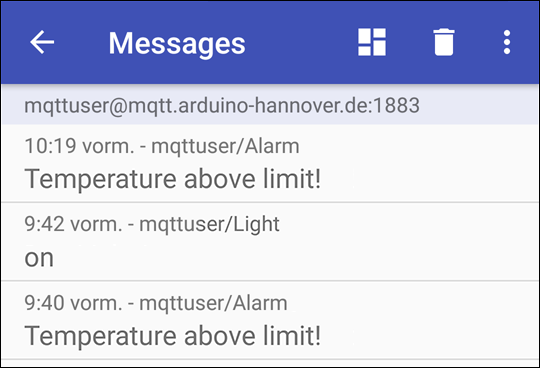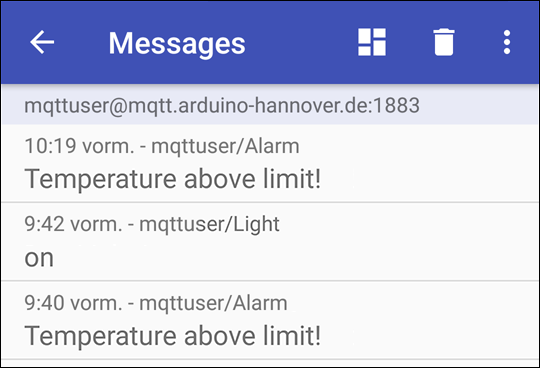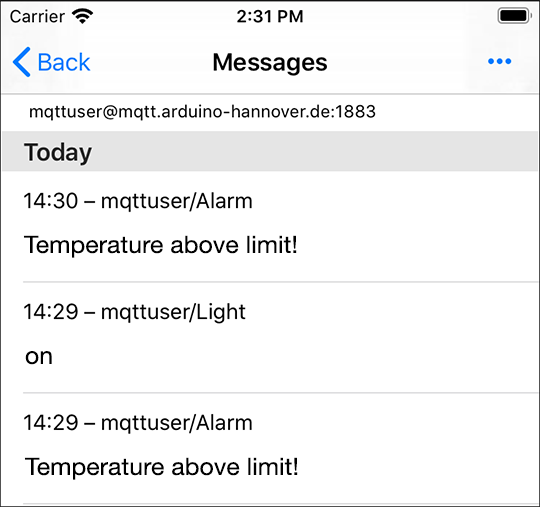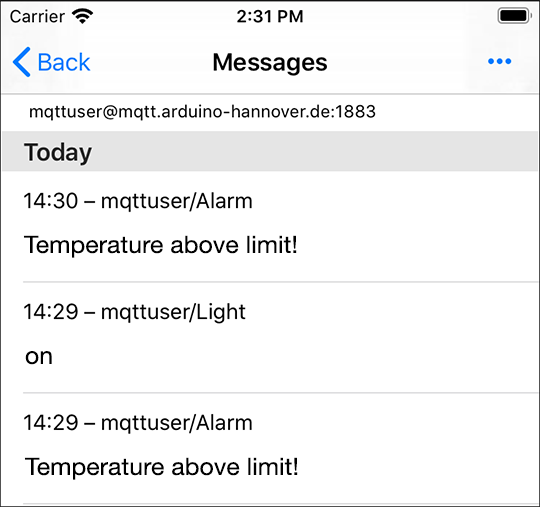 Note:
Immediately after selecting a list entry of a push server account, you are taken to either the "Dashboard" or "Messages" view. This depends on what you had selected last. You can switch to the other view by tapping on the

or

icon in the navigation bar.

and selecting Messages or Dashboard.
Filter messages by topic
Tap on and then on the Filter Topics entry.
Starting in the navigation bar, swipe towards the bottom.
Enter the desired filter phrase (no case-sensitivity!) into the "Topic:" input field.
All messages that contain the entered phrase in their topic are displayed. The list is refined on-the-fly, i.e. first results are already displayed while you are still typing.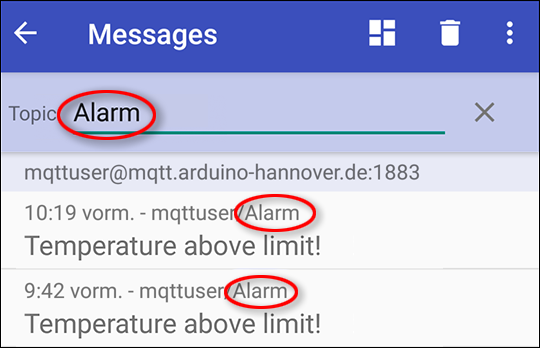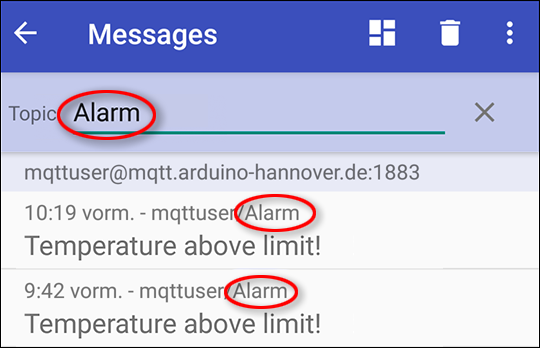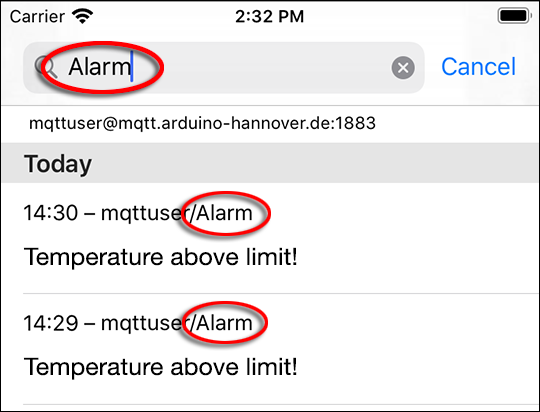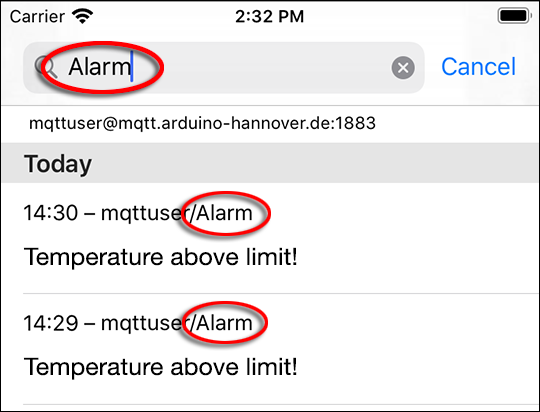 Delete / Restore messages
To delete messages tap on , select

Delete Messages

and decide if all notifications should be deleted from the mobile device or just those that are older than a day.
To restore notifications that were (accidently) deleted from the mobile device, tap on

Restore messages from server

.
Received messages older than 30 days are deleted automatically.
If a mobile device has not been active for a longer period, Google stores and delivers 99 push notifications maximum per mobile device as soon as the mobile device is online again. If 100 pending messages that could not be delivered are exceeded, Google deletes all push notifications for this mobile device (in such a case you will receive a notification: "Pending Messages Deleted …").
Only after the mobile device is online again, Google activates the reception of new messages for the mobile device concerned. However, mobile devices that are online on a regular basis (less than 100 pending messages), work properly.
Nevertheless, the next time the app is started, the last 100 messages are loaded (synchronized) directly from the server, unless they have already been delivered via cloud messaging.